Welcome
to the working group Young Food Chemists (AG JLC)
We are a working group of the Food Chemical Society (LChG), a division of the German Chemical Society (GDCh). We represent food chemistry students and doctoral candidates at German universities, food chemists in their practical year as well as those starting their careers.
We aim to support the interests of young researchers, to encourage communication between universities and to make the profession of food chemists better known. Many companies are looking for employees who have precisely the skills of a food chemist, but are not aware that the degree program exists or do not know it well enough - we want to change that!
In order to achieve our goals, we are constantly expanding our established information network and try to encourage as many students as possible to actively participate in the AG JLC/LChG/GDCh. The regional groups meet once a month, while national meetings take place twice a year.
INVITATION TO THE 2020 SALARY SURVEY
HELLO THERE, JOB STARTERS
We want to give future generations the opportunity to assess their starting salary, so the working group Young Food Chemists is conducting a survey on the subject of starting your career, applications and, above all, salary.
You are invited to take part in the short survey if you started your job (PhD ≠ job) no more than 7 years ago and if you have studied food chemistry. Answering the survey only takes as long as drinking a cup of coffee (so not even 10 minutes) and the data collected is not personal.
This link will take you directly to the survey:
The more people participate, the more accurate the data becomes, so please feel free to share the survey with your friends and colleagues.
By the way, you can find the results of our last salary survey under After Your Studies. After graduating.
Thanks a lot for participating!
AG JLC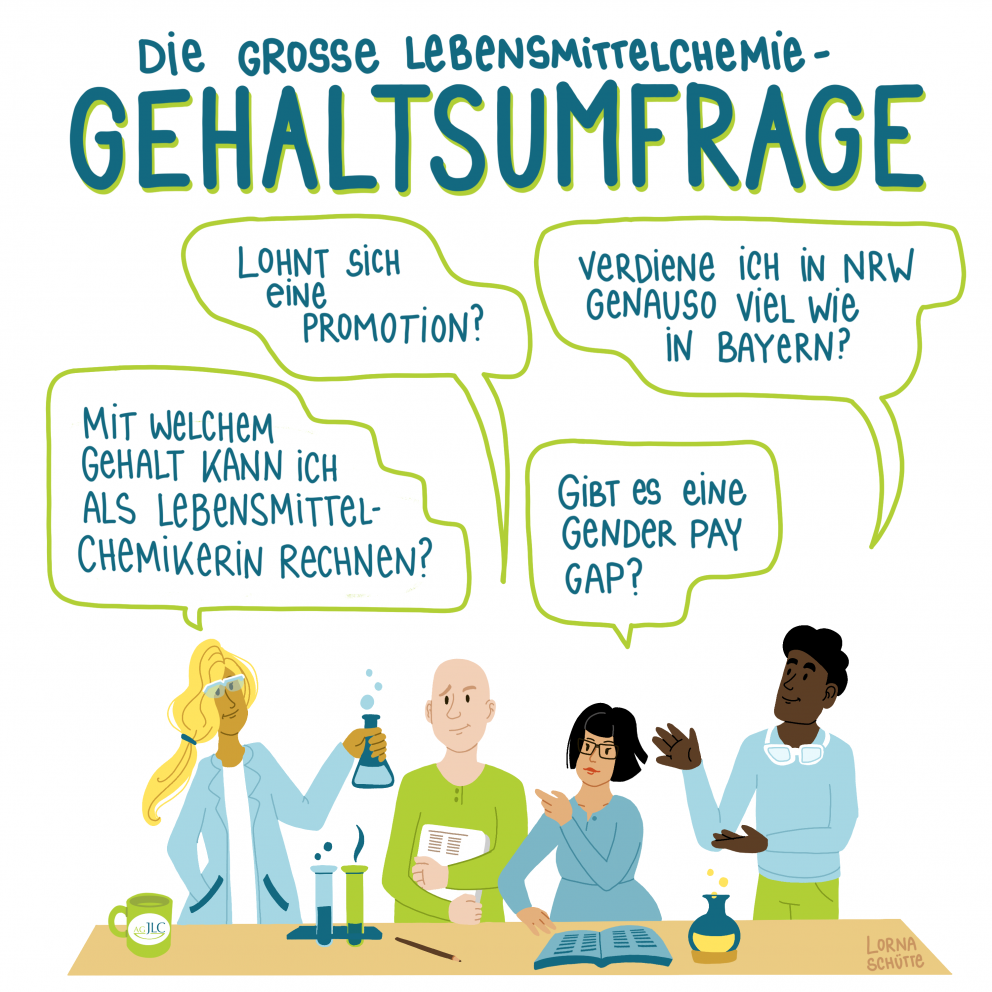 Evaluation of our survey about the practical year
Our working group made a survey among graduates of the second state's exam between May and August 2020 about the practical year. Here we present the detailed Evaluation document of the survey for download.
Download as pdf (German only)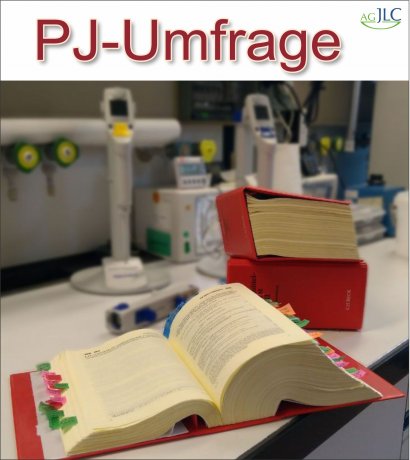 ABOUT US
THE LARGEST AND YOUNGEST WORKING GROUP OF LCHG
AG JLC is a voluntary working group which represents young food chemists and their interests in all educational and professional aspects and which offers them a possibility to network outside of their university.
Our organisation has been growing steadily since 1996 and has now around 250 members at 15 locations. No matter if you are studying, doing your PJ or your doctoral studies – anyone can join the Young Food Chemists. Even after starting your career, you can still stay a member for up to three years. You will get to know lots of new people outside your university and also gain access to our established information network.
To mark our 20th anniversary, we have published a chronic. Have a look!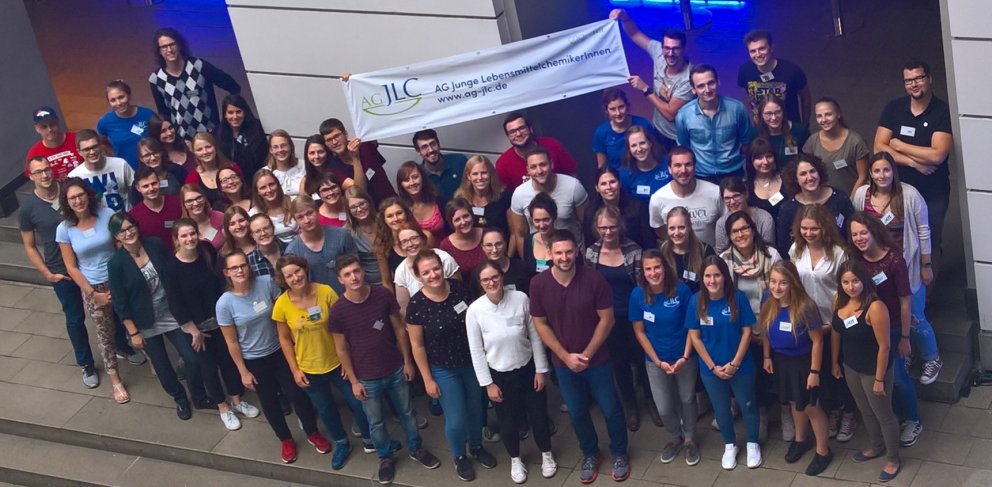 Recent events
Past events, have a look!
AG JLC offers many interesting events, whether regionally or nationally. Excursions to local companies to give you an insight into the industry beyond your studies, information evenings on all stages of the training as well as on starting a career, but also meetings with working groups from other universities for networking and exchange.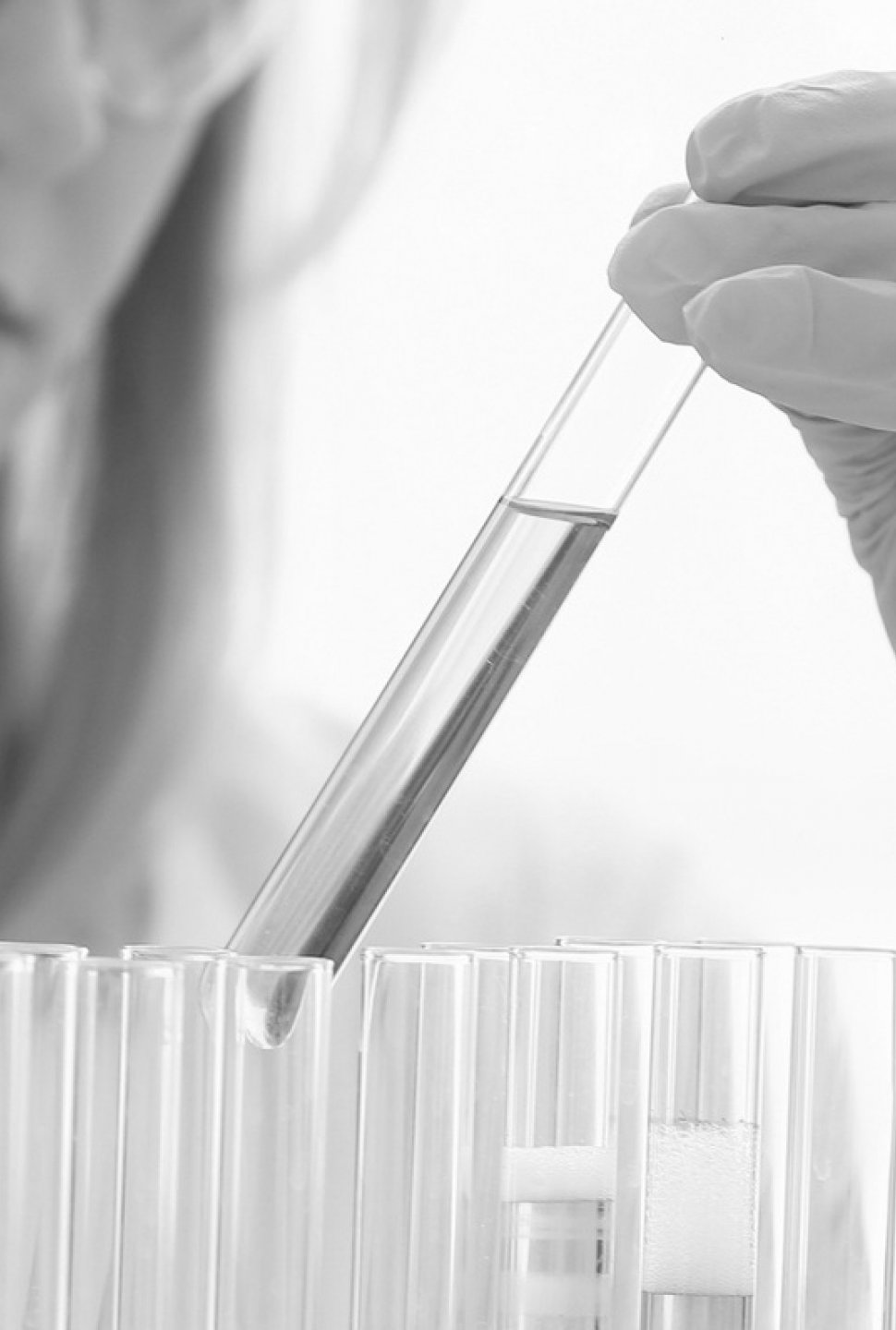 Don't hesitate to write to us
Contact form